Temporary price list change and order change costs contribution.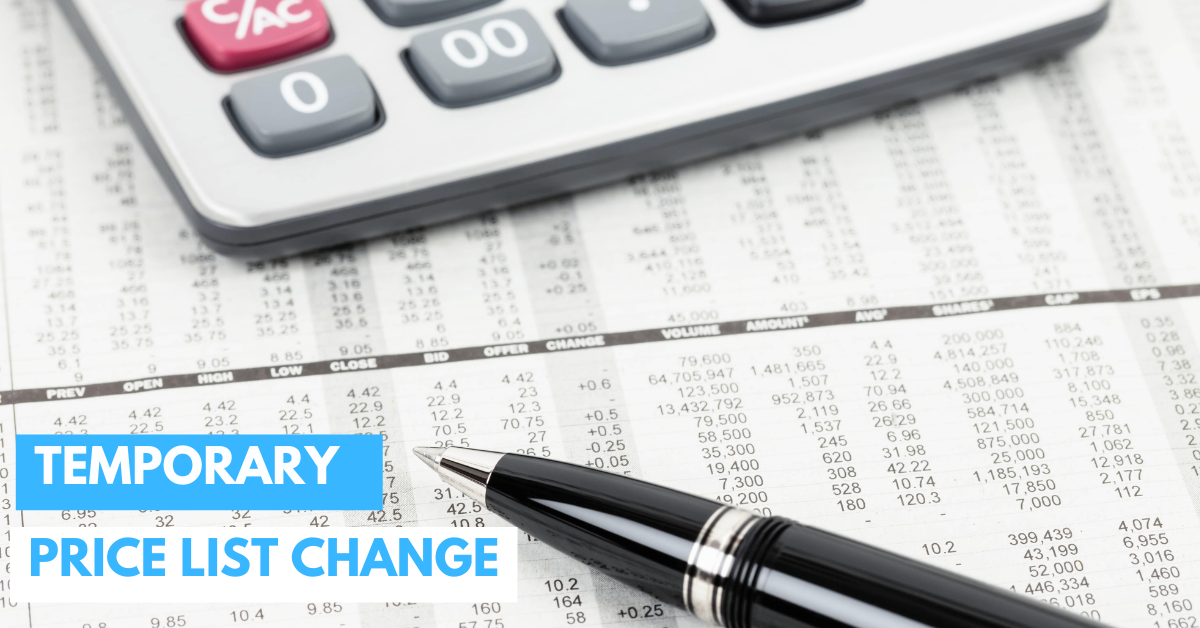 Dear Customers and Distributors,

the 2024 forecasts on the availability of plastic raw materials and related prices are far from clear.
In recent months there have been many adjustments, but the future scenario is not defined yet.
For these reasons we have decided to postpone to November 2023 the eventual revision of our current Price List in force since March 2022.
In the meantime, always with a view to transparency, we have decided that for all your new purchase orders starting from the present communication and with delivery within January 2024, we will apply an extra discount of 3,5%.
The discount will be confirmed to you from time to time, after we have checked the availability of the material and plastic raw material, according to the current quotations and it is valid only for our standard products, visible on the web. The discount will not be applied on the customizations.
On this occasion, we formalize that, always starting from today, for all your requests of modification and/or cancellation of delivery on your previously confirmed purchase orders, we will charge you a cost of €10,00 for each order line to be modified.
Differently from other companies in this field, we have always allowed and will continue to do so, any variation on the dates of our order confirmations, except when we already have the material ready for shipment or already produced according to your customization specifications, but unfortunately in respect for our extra work, we are forced to charge you an expense contribution.
We thank you for the collaboration and I wish you a good job.
Fabio Carraro
Chief Commercial Officer
Tel. +39 049 8947106
Mob. +39 3939 680 485
Italtronic - Enclosures for Electronics.