10 Guidebox
DIN rail (EN 60715) mounting enclosures with integrated terminals
FEATURES
GUIDEBOX is a DIN rail (EN 60715) mounting enclosure with integrated terminals from 6 to 10 poles, a technical solution that gives the possibility to realize products with reduced dimensions in length. Starting from the 6,5 mm size, it is possible to obtain the 7,5 mm and 10 mm sizes by only changing the cover. In the version 6,5 mm it is possible to have a practical side door through which DIP switches or configuration potentiometers can be inserted. Positive features of the GUIDEBOX enclosure are: PCBs are easily mounted, the enclosure is assembled without screws, GUIDEBOX has reduced and compact dimensions, its availability of diverse thickness and its wide range of accessories. All this meets the diverse needs of the Customer.


Select the model to see the products
Login or register to view the price list and other dedicated services.
Select a complete enclosure from the table to display compatible accessories
Enclosure with assembled terminals
Poles

09.SA00C05

KIT ENCLOSURE GUIDEBOX 10MM WITH 6TERMINALS

6
Details and order Please login or register to view available prices and quantities

09.SB00C06

KIT ENCLOSURE GUIDEBOX 10MM WITH 10TERMINALS

10
Details and order Please login or register to view available prices and quantities
Enclosure without terminals
Poles

09.SA00100

KIT ENCLOSURE GUIDEBOX 10MM P6

6
Details and order Please login or register to view available prices and quantities

09.SB00100

KIT ENCLOSURE GUIDEBOX 10MM P6

10
Details and order Please login or register to view available prices and quantities
Spare parts
Colour
Poles

P09A05411G

BASE GUIDEBOX WITH 6 TERMINALS

6

Details and order Please login or register to view available prices and quantities

Drawings / Samples

P09B06411G

BASE GUIDEBOX WITH 10 TERMINALS

10

Details and order Please login or register to view available prices and quantities

Drawings / Samples

P0903B411C

COVER GUIDEBOX 4,75MM P6

6

Details and order Please login or register to view available prices and quantities

Drawings / Samples

P0903F411C

COVER GUIDEBOX 4,75MM P10

10

Details and order Please login or register to view available prices and quantities

Drawings / Samples

P0903G411G

BASE GUIDEBOX 5,25MM P10

10

Details and order Please login or register to view available prices and quantities

Drawings / Samples

P0903H411G

BASE GUIDEBOX 5,25MM P6 DARK GREEN

Dark green

6

Details and order Please login or register to view available prices and quantities

Drawings / Samples

P09150721F

FONT HINGED PANEL GUIDEBOX 10MM TRANSPARENT

Transparent
Details and order Please login or register to view available prices and quantities

Drawings / Samples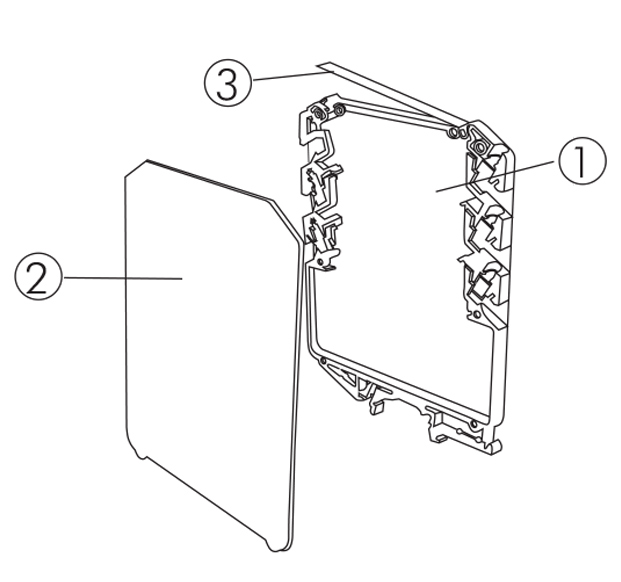 Description

1) Base

2) Cover

3) front hinged transparent panel