New Modulbox Spacer by Italtronic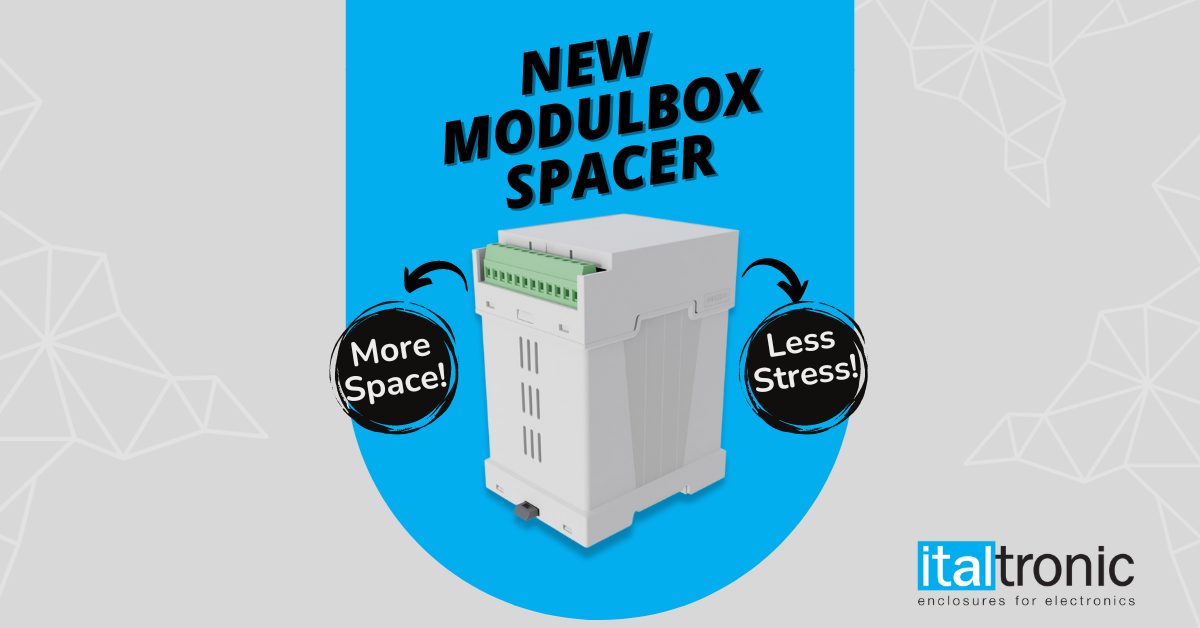 We are excited to introduce the brand new Modulbox Spacer, the innovative enclosure that will revolutionize the way to connect your printed circuit boards.
The Modulbox Spacer is designed to offer maximum efficiency and convenience to all electronics professionals.

But what makes the Modulbox Spacer so special? Here are some of its distinguishing features:
✅ Maximises space: thanks to the Modulbox Spacer, you no longer have to worry about limited space for your printed circuit boards, you can organise them neatly and efficiently.
✅ Possibility to use a common motherboard and connect all the boards that you need.
✅ Customisation without limits: we want you to give your Modulbox Spacer a unique touch. With CNC machining, you can add ventilation openings or define the terminal output to your specifications. In addition, you have the possibility to digitally print on all 4 sides to create a customised and original product.
✅ High-quality materials: quality is at the heart of everything we do. The Modulbox Spacer is made of PC/ABS and PPO materials that guarantee strength and durability. In addition, it complies with flammability class UL94 V0 for added safety.
✅ Ease of use: we designed the Modulbox Spacer with your comfort in mind. DIN-rail installation is quick and easy, saving you valuable time in designing your circuits.
Don't waste any more time! Click here to learn more about the Modulbox Spacer and make your electronic design more efficient than ever!
Italtronic - Enclosures for Electronics