Italtronic always thinks big!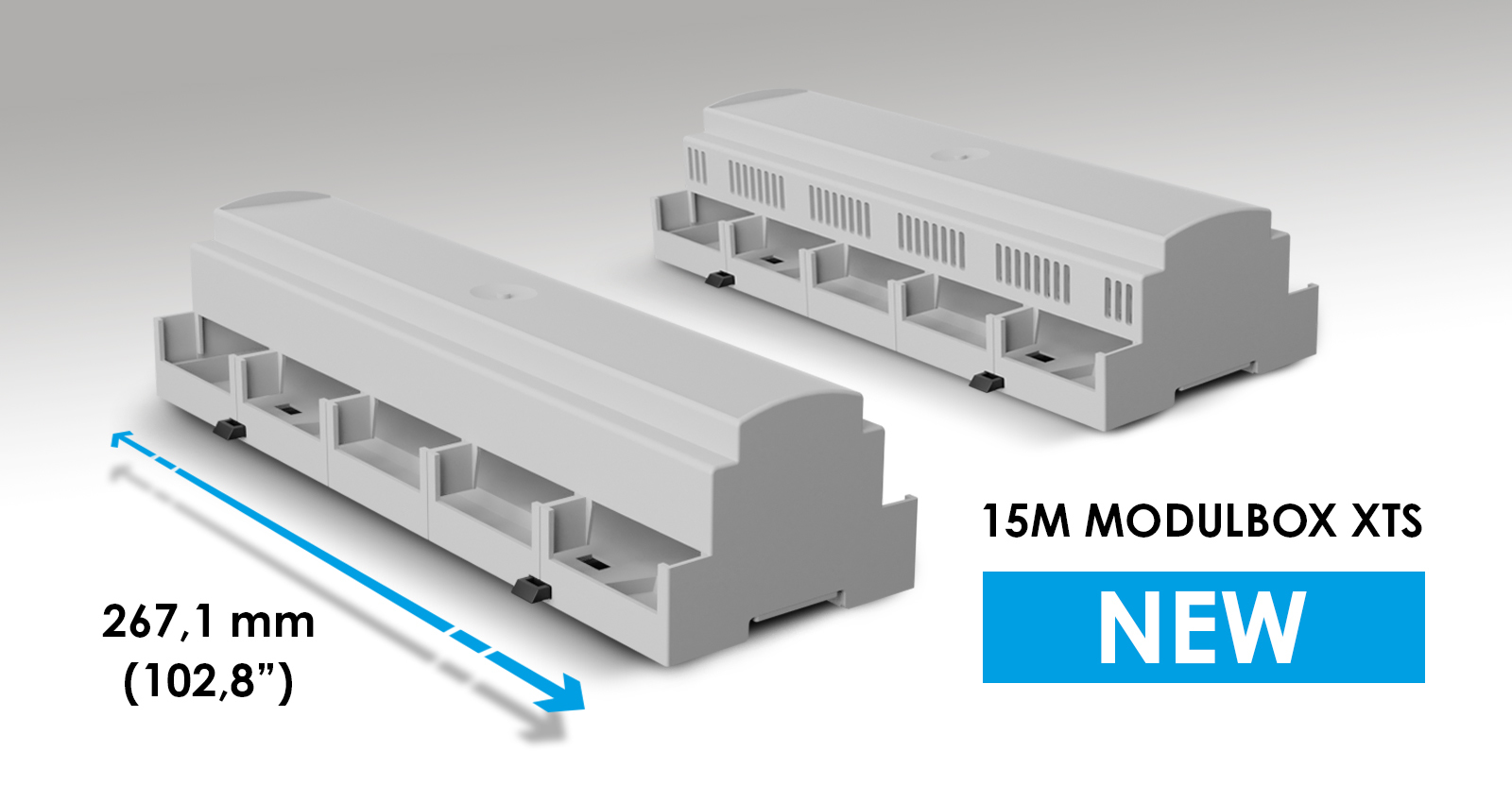 We have designed and built for you the largest plastic enclosure, compliant with DIN 43880 regulations, available on the market!

We are talking about the new 15M type A enclosure of the MODULBOX XTS series - terminal output on both sides - with or without ventilation openings.

Thanks to this enclosure we are able to meet the needs of those who want to protect their electronics inside a single large 15M closed plastic enclosure, without resorting to connection systems between several separate small enclosures.

Do you want to know prices, specifications and the possibility of receiving a sample?