Change of plastic raw material on CBOX series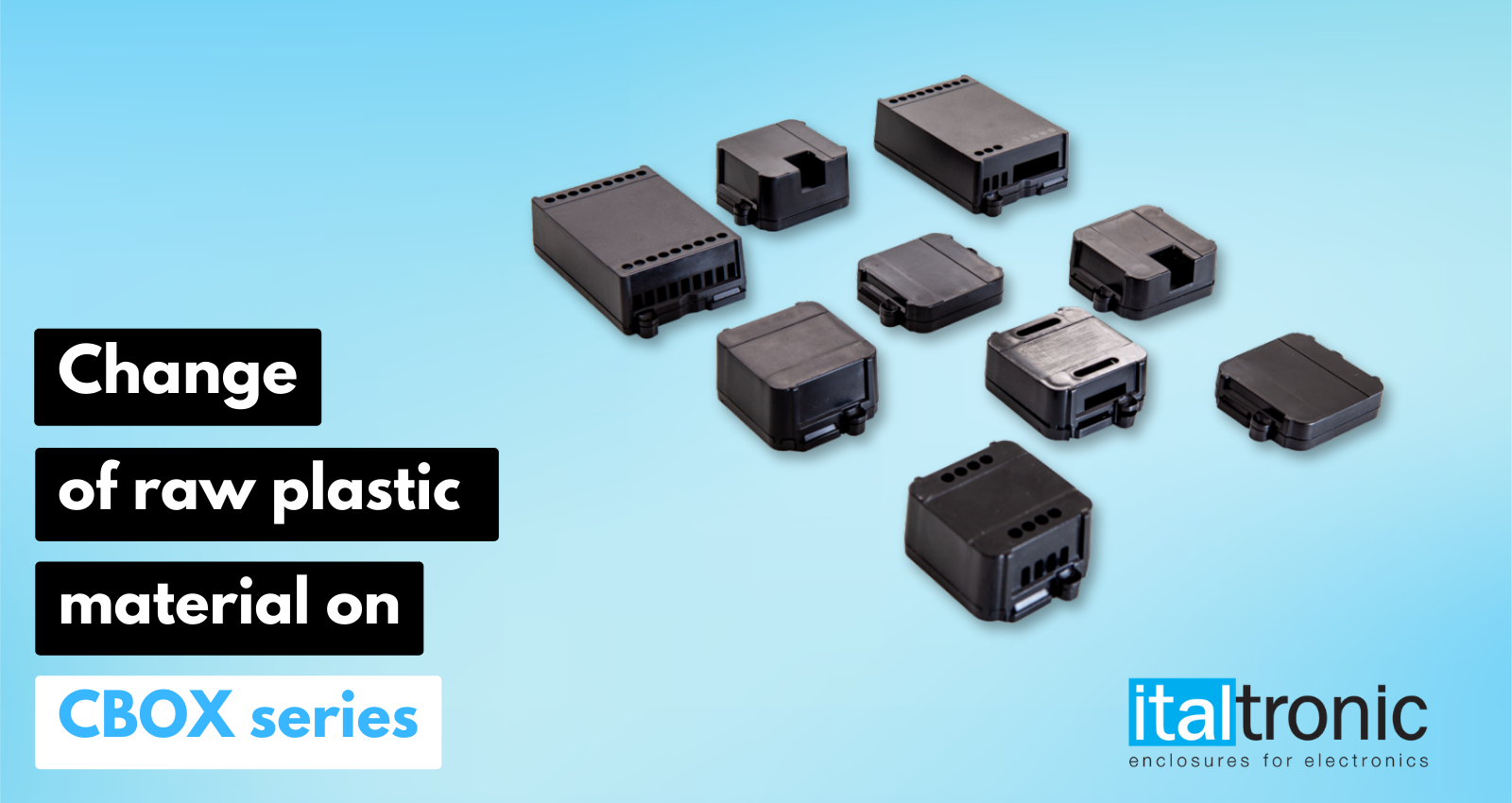 Dear customers, agents and distributors,

We would like to inform you about an important update regarding our products series CBOX Int. and CBOX Euro.
In line with our constant commitment to improvement and innovation, we have decided to standardize the plastic material used in the whole CBOX series.
Starting from today, the black version of the CBOX Int and CBOX Euro series will be produced using PC/ABS, a material already successfully used for the light grey and anthracite grey versions of the previous series. This choice was guided by the desire to offer our customers a more performing product regarding in particular the working temperature.
With the introduction of PC/ABS, the internal electronics will be able to work up to a maximum internal working temperature of 90°C, ensuring in this way greater reliability and duration in time.
The transition process to the new material will last approximately 3 to 6 months.
We thank you for your trust and assure you that this improvement represents a further step towards the excellence of Italtronic products.
Fabio Carraro
Chief Commercial Officer
Tel. +39 049 8947106
Mob. +39 3939 680 485
Italtronic - Enclosures for Electronics.