Change of material for Support series (only profile for PCB)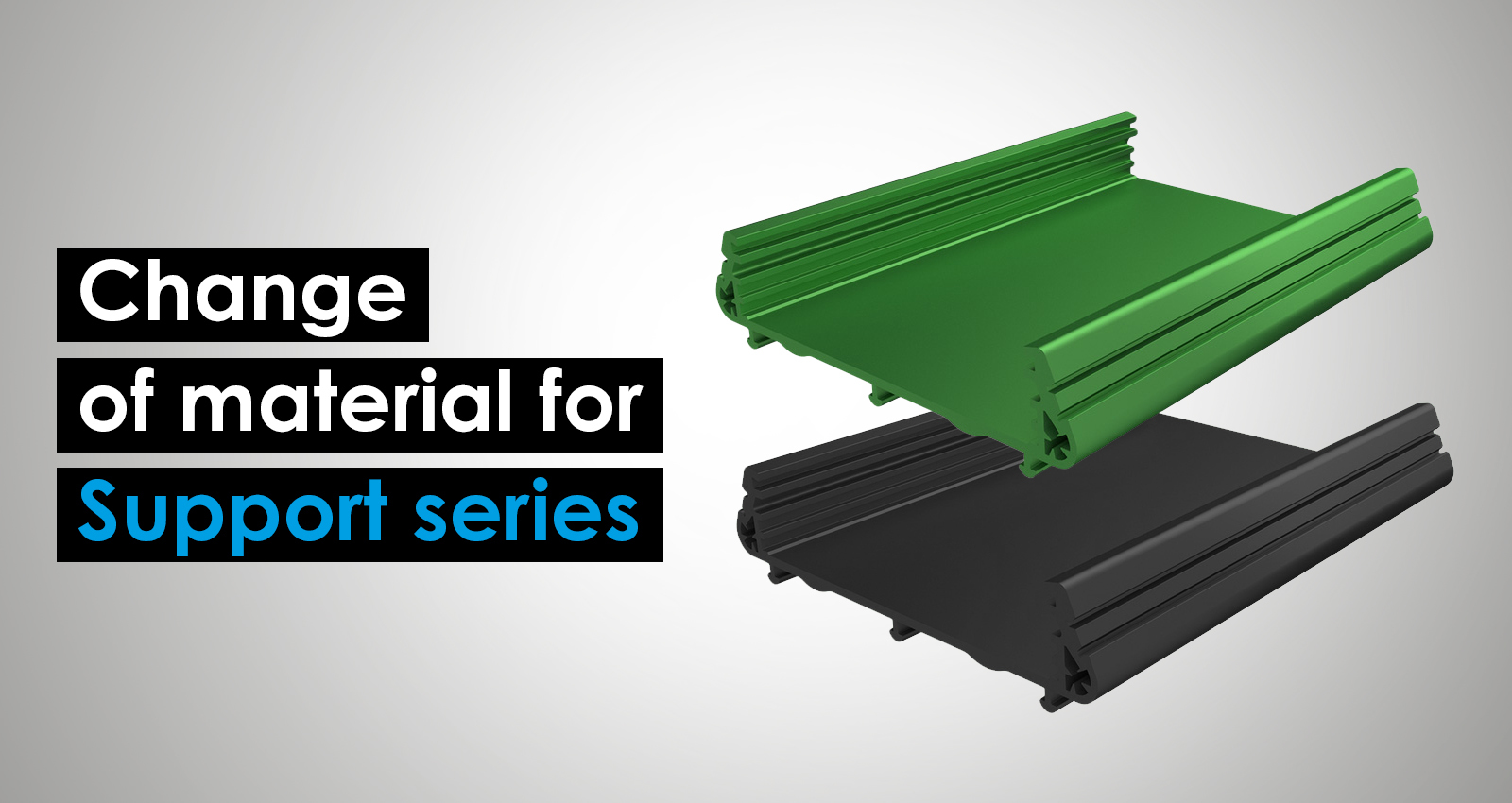 We confirm with pleasure the beginning of the process of change of plastic material used in the production of all the profiles for PCB of the SUPPORT series, after the positive results of the mould compatibility tests.
The new material, thanks to the intrinsic characteristics of PVC that make it compliant with the flammability regulations, will be available with the UL94-V0 certification.
The transition to the new material for all models and color versions is expected by the end of this year, after exhaustion of existing stocks.
Mechanically and aesthetically there will be no variations, as well as for product codes.
With this change we once again guarantee the "certified" quality with high performance materials to better protect yours electronic boards.
Soon we will also include black versions in the SUPPORT ONE series. You will find them soon on our WEBSITE.
Sales Direction.