Change of material for SUPPORT series (only profile for pcb)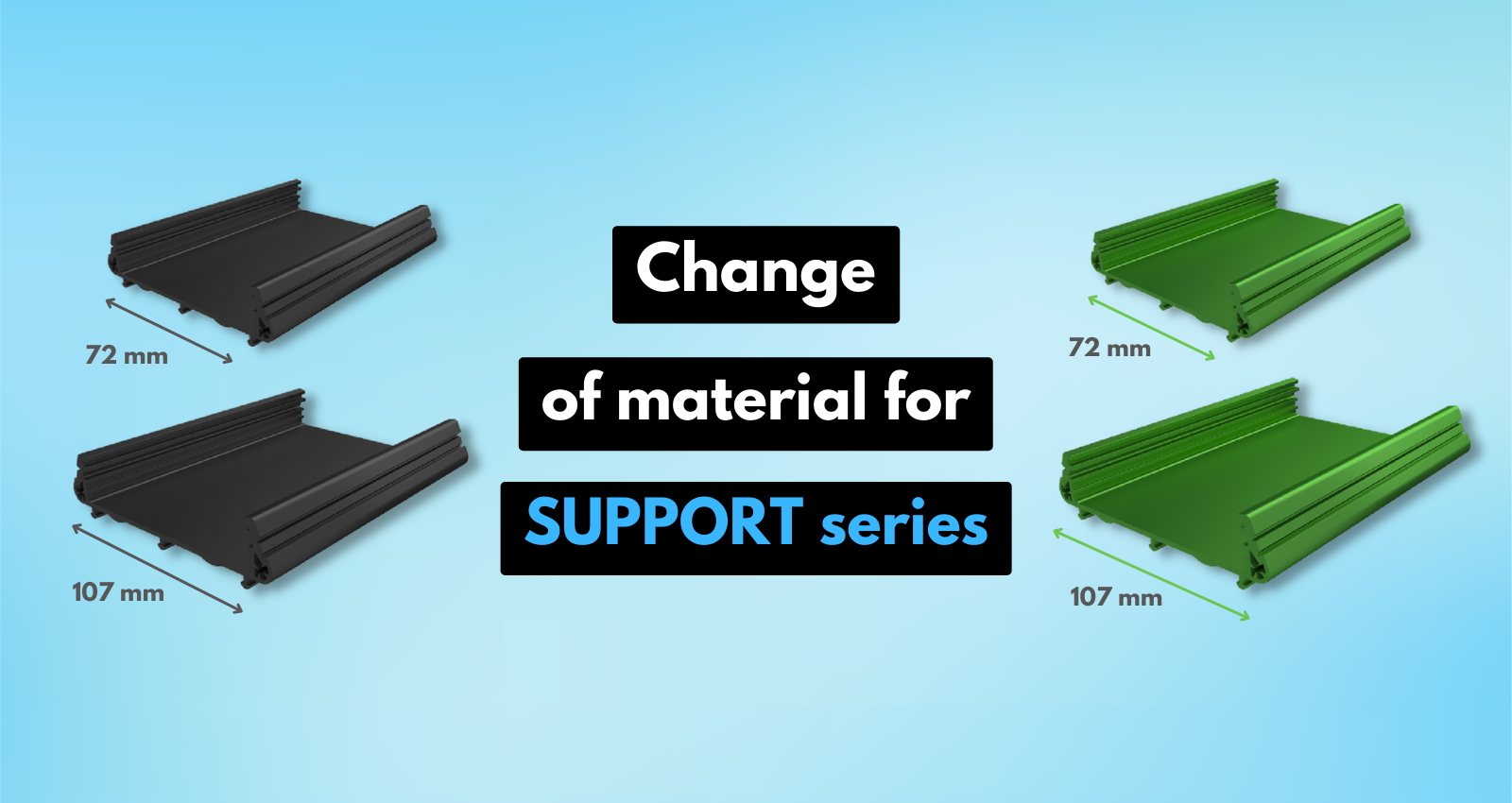 Following our previous communication dated 31/05/21
https://news.italtronic.com/en/news/cambio-materiale-per-serie-support-solo-i-profili-per-pcb
We confirm that the change has been completed on all models and colors and that therefore for all your orders we will supply the new certified V0 materials.
This new, more performing material has a higher cost than the previous one and therefore with the entry into force of the new 2022 price list, still anticipated in January, we are forced to change the prices of the 2 meter bars only, type E72 and E107 in the various colors, but only on new purchase orders.
For the moment we WILL NOT CHANGE the prices of the Support bars cut at length, we will take charge of the additional cost and therefore these will be increased only of +4,2% as previously communicated.
Please consider that all SUPPORT accessories are produced with another material and therefore not affected by this change
With this occasion, we remind you that you can find all our previous communications directly on our web by clicking on the following LINK.
Thanks for your attention.
Kind regards
Fabio Carraro
Chief Commercial Officer