Andreas Franz: new Sales Director ITALTRONIC Deutschland GmbH.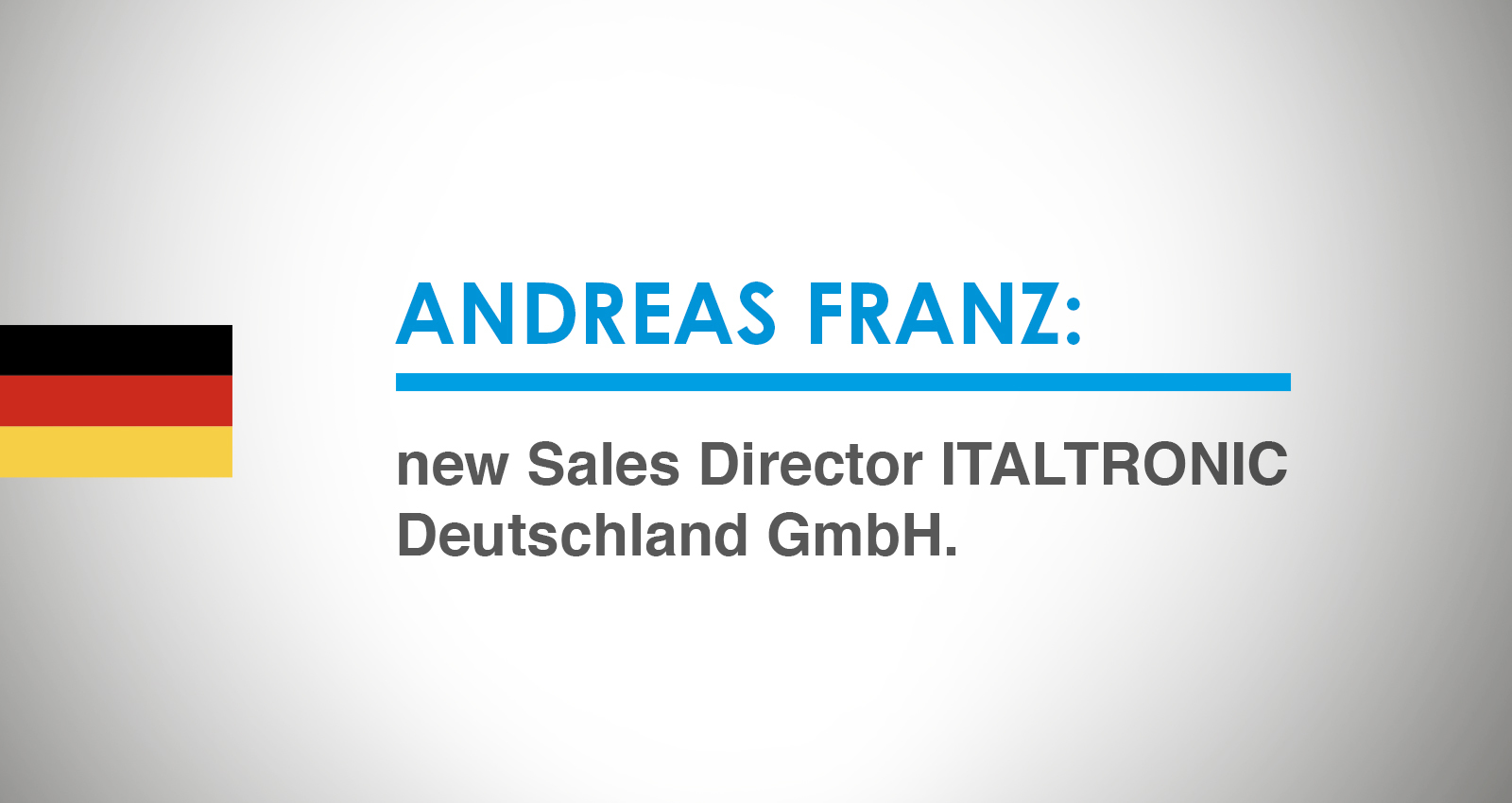 Dear Customers & Distributors,
With great pleasure ITALTRONIC announces the appointment of Andreas Franz for the position of Sales Director ITALTRONIC Deutschland GmbH. Based on more than 15 years of sales experience for passive electronic and electromechanical components, Andreas will be responsible for the sales activities of ITALTRONIC in Germany, Austria and Switzerland.
Andreas succeeds Igor Devlikamov, who left the company by end of March 2021. As a proven expert and engineer in communications technology, Andreas will provide you with high-level support on all technical and commercial issues.
The appointment of Andreas Franz is an important part of ITALTRONIC's growth strategy for the key market D-A-CH, with the aim to offer the highest level of service to our business partners.
Andreas's contact details are:
Mail: a.franz@italtronic.com
Mobile: +49 171 338 55 79
We thank you very much for your attention and look forward to further cooperation.
The executive management.







Sehr geehrte Kunden und Distributoren,
Mit groІer Freude gibt ITALTRONIC die Ernennung von Andreas Franz zum neuen Vertriebsleiter für die ITALTRONIC Deutschland GmbH bekannt. Andreas Franz verfügt über mehr als 15 Jahre Vertriebserfahrung für passiver elektronische und elektromechanischer Komponenten und verantwortet in Zukunft die VertriebsaktivitКten von ITALTRONIC in Deutschland, Еsterreich und der Schweiz.
Andreas folgt auf Igor Devlikamov, der das Unternehmen Ende MКrz 2021 verlassen hat. Als ausgewiesener Experte und Ingenieur für Nachrichtentechnik wird Andreas sie in allen technischen und kommerziellen Fragen kompetent beraten.
Die Ernennung von Andreas Franz ist wichtiger Teil der Wachstumsstrategie von ITALTRONIC für den Schlüsselmartkt D-A-CH, mit dem Ziel unseren GeschКftspartnern einen Service auf hЪchstem Niveau zu bieten.
Die Kontaktdaten von Andreas sind:
Mail: a.franz@italtronic.com
Mobil: +49 171 338 55 79
Wir bedanken uns für Ihre Aufmerksamkeit und freuen uns auf die weitere Zusammenarbeit.
Die GeschКftsleitung