New technical support reference for German area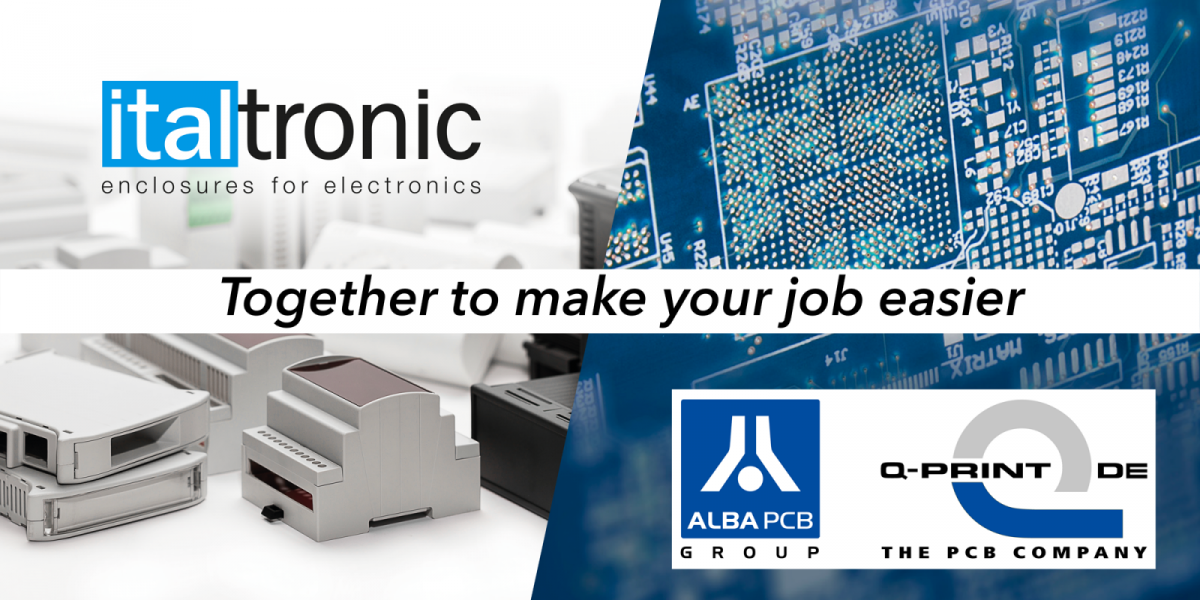 Dear Customers,

Technical support when you start designing using one of our enclosures, is a service we want to strengthen.

Proposing the solutions that meet your needs, optimizing the phases of product selection and of mechanical and graphic customization, creates advantages for the entire supply chain.

For these reasons and thanks to the successful results obtained in Germany, it is with great pleasure that we announce a new collaboration with the company Q-print electronic GmbH.

Q-Print, based near Frankfurt, is part of the Alba PCB Group and has been widely present on the German market for more than 25 years, with a structure of top-level technical personnel.

The partnership with Italtronic will guarantee a technical presence on the territory supporting customers, technical offices and project developers.

The distribution of Italtronic products is confirmed through the collaboration with existing partners, with the certainty of integrating all the resources to better dress your projects.

Here below you find Q-Print contacts:

Herr Stephan Mantei
Technischer Vertrieb
s.mantei@q-print.de
Tel: +49 (0)6203 95880-17

We wish you good job!

Fabio Carraro
Chief Commercial Officer

Italtronic - Enclosures for Electronics